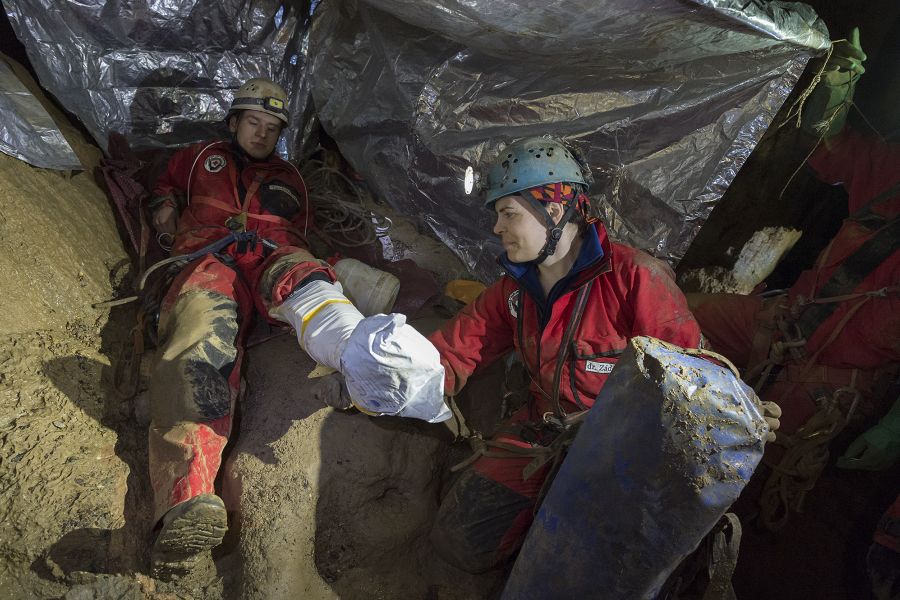 Our first semester rescue practice was organized on the weekend of June 2-3, 2018, after consultations and obtaining permits, in the Spiral Cave of the Mecsek Mountains. We had training in this cave before. The exciting cave has put us to the test again with its heavy narrows, narrow stream branch, and serious pit system.
Our regional unit in southern Hungary went fist to the cave, with a doctor and medical equipment, took care of the injured and kept him warm. A command point was set up on the surface where the rescue work was organized and directed. The central rescue team and the other regional units arrived to the rescue scene in several groups. We have built our cave phone system as well as rigged the rope work for vertical transportation.

The "leg injury" was brought to the surface after proper medical care, plastering, and continuous medical supervision. The exercise started at 9 a.m. and before 6 p.m., the injured was on the surface.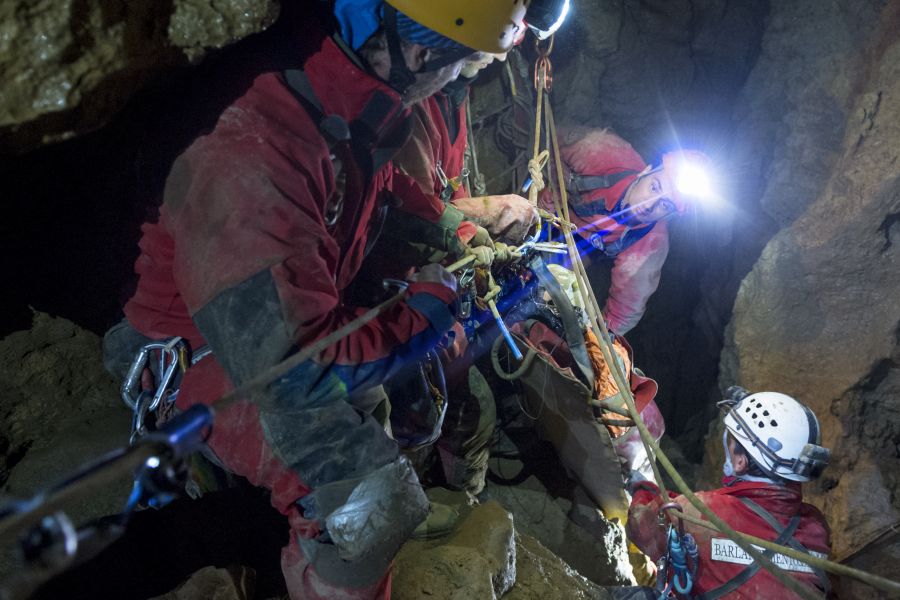 Returning to the camp set up around the Gubacs caving hut, after a delicious dinner by the campfire, we discussed what we had done well or badly.
On Sunday morning, following the famous "lángos" breakfast of Miki Szabó, cave rescue members coped with individual rope technical tasks.
After washing and maintaining the equipment, we headed home. More than 50 people worked on this exercise, 40 rescuers had worked underground.
For more photos click here: Márton Kovács's photos - Zsolt Sándor's photos
Photos: Márton Kovács