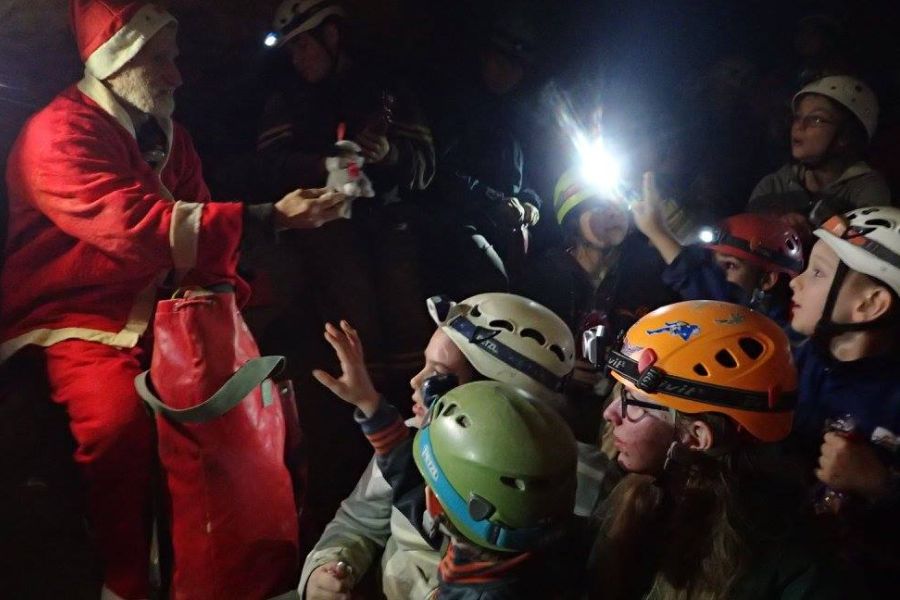 Cave tours for injured children from five special institutions took place for 6 weeks from Halloween to Santa Claus, organized by the Verocs Movement and Experience Therapy Department and with the participation of the Hungarian Cave Rescue Service.
About the background: In the summer of 2017, thanks to the support of many enthusiastic internet voters, we became the winners of the DM-Together for Each other competition, so our "Be a Cave Rescuer" program could be executed.
Thanks to the support, the children were able to get acquainted with the cave rescue stretcher and our rescue equipment. The most popular equipment was the rescue triangle: the ladder climbing was substituted with vertical movement with the help of the rescue triangle- This was received with a wide smile.
For the kids, getting to know the members of the cave rescue team also added to the fun.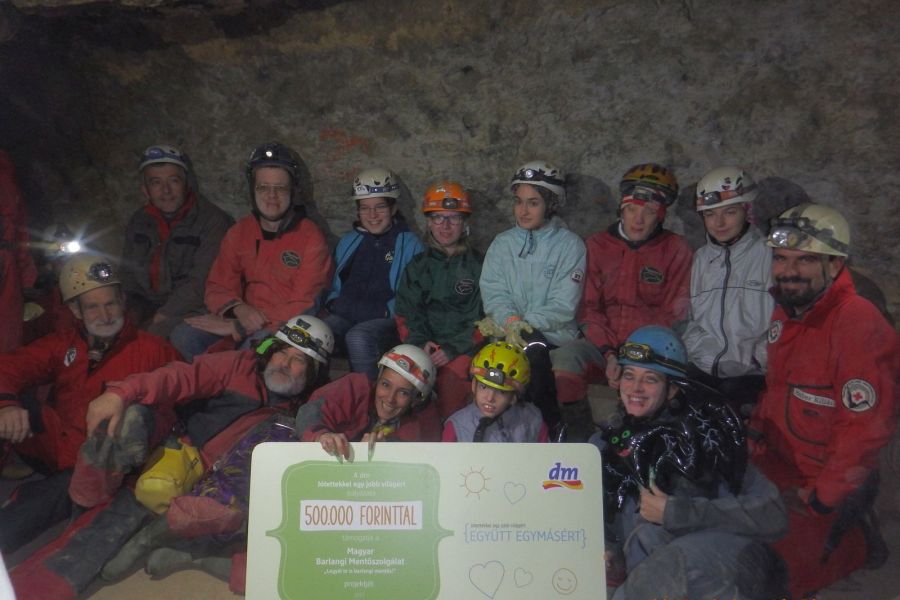 In addition to the priceless experience, it was also possible to purchase new equipment (helmets,lamps, etc.), which will serve the next generation of children for years to come. Santa Claus arrived on the stretcher, everyone who could sang Christmas songs, those with hearing problems could touch the guitar playing.
Enthusiastic and tireless helpers of the Hungarian Karst Exploration Association's Verocs branch has been organizing cave tours for disabled children since 2000. Their slogan on their weekly tours is "Therapy for us, adventure for them". - our cave rescuers could now experience this up close. Our good mutual relationship between the two organizations has now become even closer.
Thank you all for your supporting votes and participation!