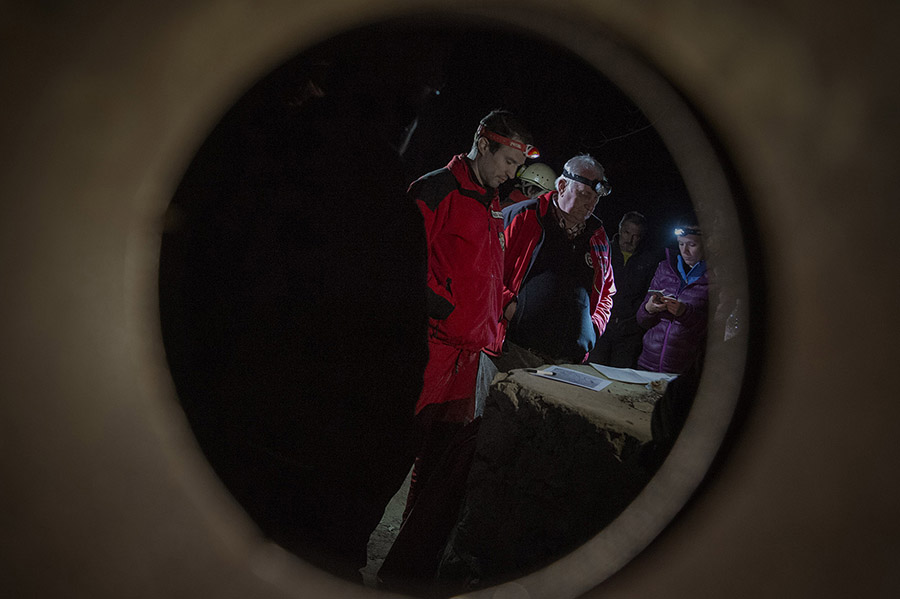 On the evening of April 7, 2019, the Hungarian Cave Rescue Organization rescued a lost group from the Mátyáshegyi cave. Three young people started the cave-tour with an old caver guide at noon.
The tour began on the easy and popular "Great Circle" cave section, later they aimed at the underground lake that forms the deepest point of the cave. However they got lost in the labyrinth part of the way to the lake, and they could not find the passage neither down to the lake or up that could be got through safely by this group.
According to Hungarian caving customs, all hiking groups have a surface watch, which alerts the cave rescuers if the group fails to reach the surface.
Around half past eight these relatives called by phone the Hungarian Cave Rescue Organization, the members of which first went to the scene to make sure that the group certainly did not have left the cave. Near the cave they found of the tour guide's car and the hikers' impatient relatives, so it became clear that the group was indeed trapped in the deep.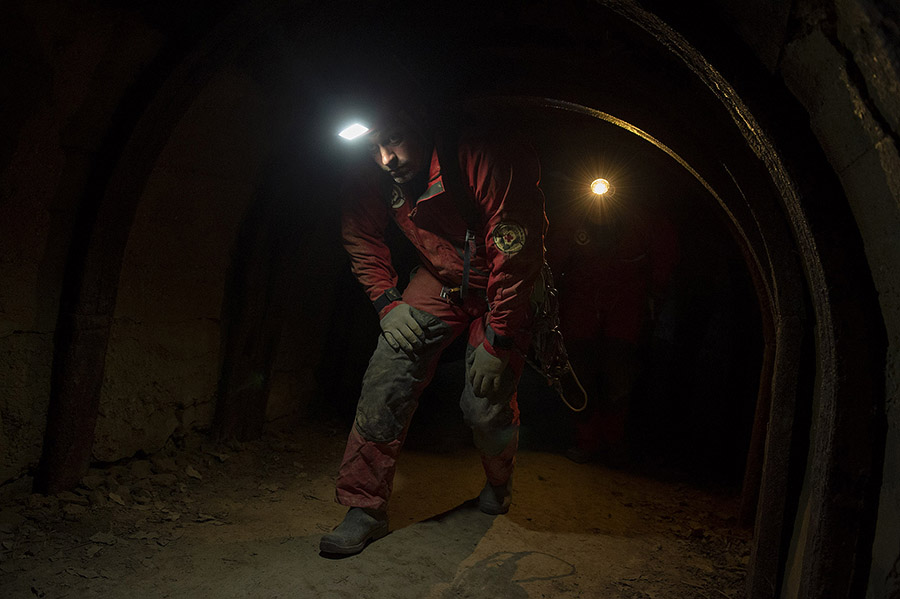 The Action leader of Hungarian cave rescue issued a full alarm at 20:19, after which 31 cave rescuers arrived at the scene. The cave rescuers, divided into 10 groups, began a systematic Search and Rescue (SAR) of the labyrinth cave, and one of them found the stray hikers at 21:15. They were escorted to the surface.
After being 10 hours downstairs, the group reached the surface safely at 21:40.
On the surface the tour guide said that - finding that they could not get a safe way out, being tired after some useless search - he consciously decided to wait for the cave rescue group instead of taking additional unnecessary risks.

The Mátyáshegyi Cave is almost 6 km long, part of the Pálvölgyi Cave System, which is currently the longest cave in the country with a length of 32 km. This cave is a very popular tour destination, offering the opportunity for easy beginner tours as well as coaching tours for professional cavers.
The cave can be visited with the permission of the Danube-Ipoly National Park Directorate, with an official tour guide.
Photos: Márton Kovács